Many congratulations to our visionary leader Mr. Madhukar S Dubey and the entire Fusion Business Solutions Family for being featured as one of the "10 Most Promising Virtual Assistant Service Providers – 2018" in SILICON INDIA MAGAZINE's annual special edition.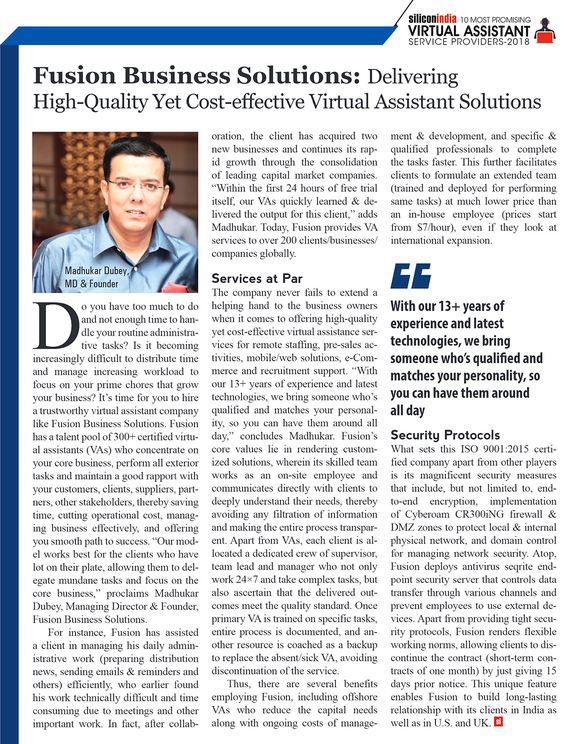 With his leadership, passion, and resilience, Fusion Business Solution grew quickly within the national and overseas while winning recognition from a variety of organizations. The unconventional and high-energy entrepreneur who co-pilots the company jet with his wife, brings all the credit to his team for spreading the magic of virtual assistance, globally.
Truly remarkable story to list among the list of our achievements!