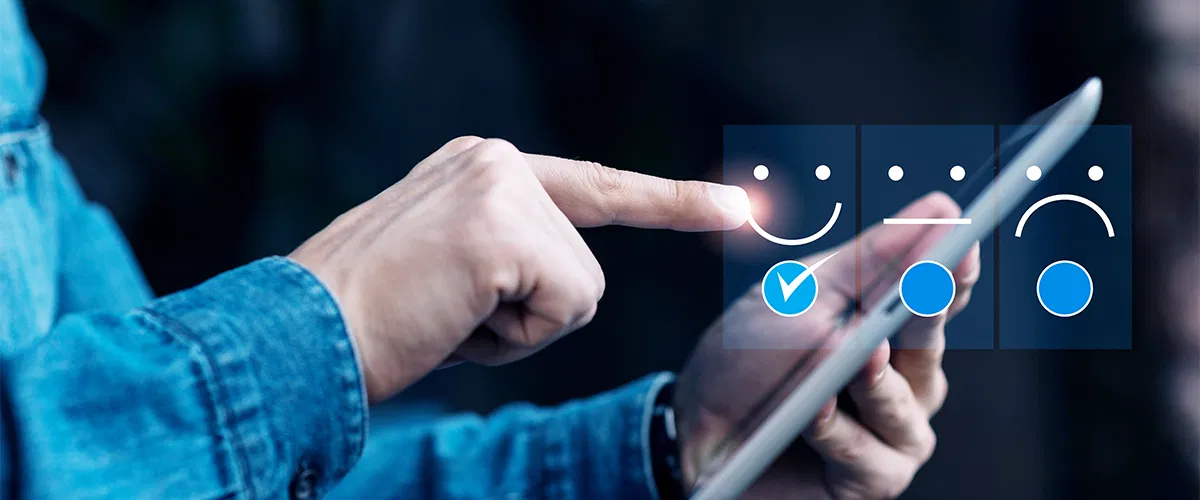 Customer ticketing and Server Management optimization with FBSPL
---
Highlights
The client faced significant issues with customer queries and problem ticket management.
The client was extremely satisfied with FBSPL's ticket and server management. This helped them gain the client's trust, giving them added responsibility. We were pivotal in bridging the gap between the client and its customers. 
FBSPL helped the client handle three key areas:

Process Implementation for end-to-end Customer Query Management.
Server Management.
Daily Failure Reports to derive business-facing insights.
Case Summary
The client is a serverless, enterprise-class data integration platform that connects enterprises to their data.
They did not have the personnel with the skillset required to respond to customer tickets and queries. The Director reached out to FBSPL for a solution to tackle the problems faced with issue tracking, resolution and server management. Being a company that excels in business process management and IT solutions, FBSPL set up a process-driven foundation at the company.
The Client
Founded in 2012 and headquartered in Charlotte, North Carolina, the client is a transformation data integration platform that makes it easy to quickly and efficiently integrate enormous volumes of data from any source to any target. The data can be on-premises, in the cloud, or in a hybrid environment.
Their customers and operations span North America, South America and the Asia Pacific. They were tasked with optimizing the current customer service and server management processes. In August 2018, the client contacted FBSPL for Jira ticketing support.
The Challenge
After the initial requirements gathering with the client, quite a few problem areas and pain points were identified by FBSPL. At the time, the client's most pressing issue was managing tickets and providing adequate support to its customers. They did not have a support system that had the knowledge base to handle ticket management in Jira. The most prevalent issues were:
The inability to professionally and technically reply to tickets.
Lack of a signed-off business process or service catalogue to tag multiple types of tickets.
No clarity on the issue resolution status and inability to track issues.
Missing manager workflows and SPOCs for owning and resolving tickets.
No process for logging issues reported by clients on emails, calls and chats.
Lack of trained tech support professionals to answer calls.
Server Monitoring, Management and Reporting.
Additionally, 80% of the client's customers needed to be made aware of creating a ticket on Jira using the tool and ended up calling or emailing their issue. At times, the problems logged on emails were missed, and there needed to be more people to answer customer queries on call or chat. Irregularities in shift timings and weekend offs also meant they needed more workforce to handle server monitoring and management.
The Approach
FBSPL started creating scenario-based scripts to start and guide conversations with clients on call, email and chat support. The scripts ensured that the customer representative gathered sufficient information on call to log a Jira ticket later.
Information was collected from 16 key fields such as module, priority if the workaround is possible, etc. FBSPL created standard email templates for scenarios such as acknowledgement of logging the issue to the customer, asking for relevant data, sharing updates/development on the ticket, closing the ticket, and so on.
Within 2-3 weeks, Fusion identified resolved tickets but not closed due to a lack of response from a customer or the support team. From an initial set of 2000, 400 such tickets were identified, and the open ticket percentage was reduced to 40%.
FBSPL classified the tickets based on priority, time and status. The process implemented had a turnaround time for a ticket in an open state maximum of 1 hour. Also, inactive/parked tickets were sent to customers for reminders and auto-closure after no customer response for three days.
The Outcome
In December 2019, there were 80-90 open tickets from 4000+ tickets. FBSPL analyzed the patterns of different customers and queries to create a robust ticketing platform.
After gaining experience, FBSPL team resolved several tickets without contacting tier-2, saving their time and leading to faster ticket resolution. FBSPL maintained employee rosters to ensure support representatives were available 24*7 for server monitoring and support.
The client was extremely satisfied with FBSPL's ticket and server management. This helped them gain the client's trust, giving them added responsibility. We were pivotal in bridging the gap between the client and its customers.